You plan to travel from DC to Baltimore in the most efficient way possible. Sounds easy enough to do right? Wrong. You need to plan your travel in advance in order for you to get to Baltimore within the time you're supposed to. You also need to allot plenty of time because delays are the norm in these parts, especially during weekdays. There are plenty of options for you to get to Baltimore from DC. We will discuss these options below.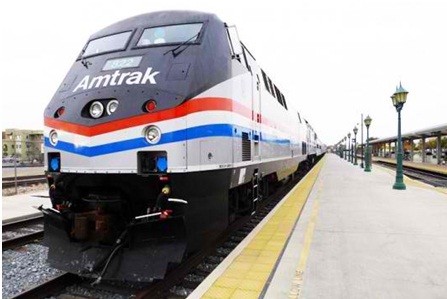 Fly by Plane—the Fastest, Easiest, but most Expensive
Washington DC and Baltimore's Inner Harbor is not that far (only 40 miles apart). A lot of people commute to and fro Baltimore and DC, including tourists in Washington who want to visit Baltimore. You can actually book a flight to get to Baltimore but you have to consider the cost because it does not come cheap. Traveling to Baltimore by plane is feasible only when you're really in a hurry, or if you have plenty of cash to burn.
Take the Train
You can take the Amtrak and that will take you real fast to Baltimore. All Amtrak trains that travel through the Northeast Corridor stop at Baltimore's Penn Station. The Amtrak departs at Union Station in DC and it takes half an hour to reach Penn Station. The first trip departs at 3:15am and the last one is at 10:00pm daily. Another option is the cheaper MARC, which only operates on weekdays. The trip takes around an hour. The earliest train leaves Washington at 6:42am and the last train is at 7:35pm.
Drive
If commuting is not your thing, then driving is also a viable option. You can choose to take the I-95 and the I-495. The I-95 is bigger and has more lanes but both interstate highways can get congested during rush hour. It's best to schedule your drive during off-peak hours. You may even consider carpooling to save on gas. Another option is the Baltimore-Washington Parkway because it's off-limits to trucks.
Bike
Biking from DC to Baltimore is quite the exercise but an exhilarating ride nonetheless. If you're biking, you start your ride in Washington's Union Square and end at the Inner Harbor. The ride gets challenging in areas where there are no clear designated bike trails. The route is flat save for some low hills that are easy enough to navigate. Bikers are advised to take precaution and be extra careful during rush hour.
Take the Bus
DC tours often have tourists take the bus going to Baltimore. A Greyhound bus is another way to get from Washington to Baltimore without all the fuss of navigating through heavy traffic. The Greyhound terminal is just at the back of Union Square. The trip from DC to Maryland takes around an hour to an hour and 25 minutes, depending on how many stops the bus makes. Greyhound buses operate starting 1:00am until 10:00pm.
These are the 5 simple ways to travel from DC to Baltimore. Commuters actually have these 5 options and they only need to decide which travel method is best for them.